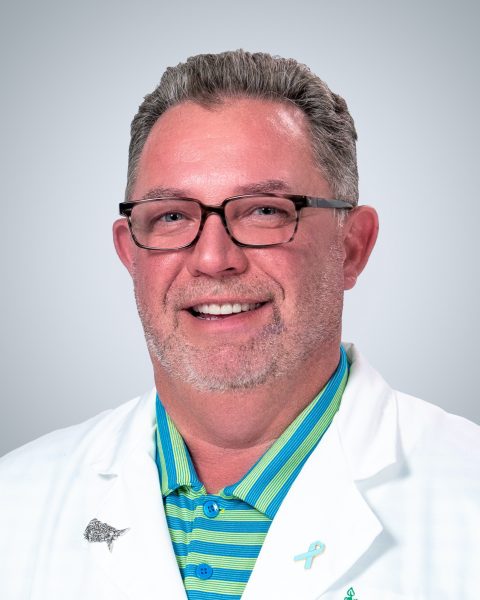 Dr. Muldoon is a Hot Springs native. He received a bachelor's degree from the University of Arkansas at Little Rock and earned his Ph.D. in pharmacology/toxicology at Louisiana State University School of Medicine. He graduated medical school in 1997 and in 2000 completed his internal medicine residency at LSU. He completed his residency and fellowship in hematology/medical oncology at LSU's Feist-Weiller Cancer Center in 2003. Since that time he has been with the Genesis Cancer and Blood Institute. Dr. Muldoon is board certified in internal medicine, medical oncology, and hematology.
Nov 21st, 2023
The staff take the best care of me. They are so friendly.
Oct 18th, 2023
Absolutely incredible never a more professional yet down to earth people just a fantastic atmosphere
Aug 9th, 2023
Have been seeing Dr. Muldoon for almost 10 years. Very good doctor.
Jun 25th, 2023
Professional and polite and very helpful!
Jun 13th, 2023
I could never say enough about the Genesis oncology department the doctors especially my hero Dr. Muldoon, the nurses, the technicians, they treated me like I was an angel who had gone to heaven with tenderness kindness love and respect for me as a human being, they understood what I was going through, the turmoil, the heartbreak, the fear, the depression, and the need for a hug- I had an untreated melanomas on my skull that penetrated my brain and metastasized into every organ in my body I was terminally diagnosed at stage for two weeks from death- dr. Muldoon and the staff "literally "brought me back from the brink of entering the tunnel of light to the physical world once again. my diagnosis was fatal no other patient had ever survived more than one year Today? 2 1/2 years later after the diagnosis I am two years cancer free- it's genetic so who knows what the future has in store, but right now not only did I live I am free of cancer !!! :-)) Never lose hope ! because I shouldn't even be here, but for God and the miracle of modern medicine and Dr. Muldoon and the Baptist health Angels I love these people as much as I love my own family with my entire heart and soul I could talk for days about them God bless them all If you are ever diagnosed with cancer these will be your saviors if anybody can I am sharing a photo of when I was dying and a photo of now too and a half years later NEVER lose Hope