For 30 years, Genesis Cancer and Blood Institute has provided care to thousands of patients in Hot Springs and the surrounding communities. The center continues to focus on all aspects of treatment, encouraging positive attitudes and improving medicinal and nutritional therapies, all in a facility with an inviting and comforting atmosphere.
The atmosphere at Genesis Cancer and Blood Institute is bright and positive. "Everyone who works here has an exceptionally positive attitude. That is not by accident," says Tim Webb, MD, physician at the clinic. "We have a warm, cozy facility designed in many aspects like a ski lodge complete with wooden rafters and fireplaces which contributes to the positive atmosphere."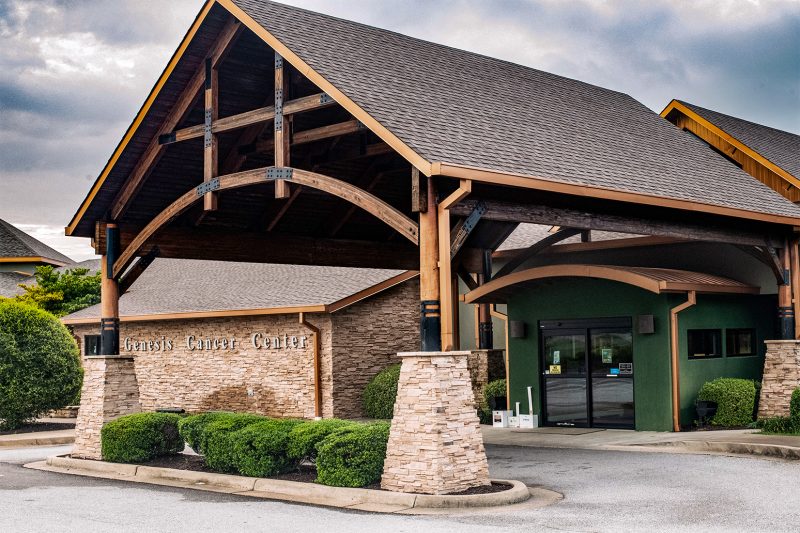 The physicians at Genesis Cancer and Blood Institute offer the latest treatment options, clinical trials and provide patient education. The clinic is involved in numerous national and international clinical trials, closely following results and accessing research material nationwide.
As a center highly committed to community outreach, Genesis Cancer and Blood Institute supports and engages in numerous community activities including athletic and youth events, as well as Relay for Life events thru our rural locations. We are regular sponsors of the "In the Pink" luncheon benefiting the Susan G. Komen Foundation. We have sponsored the Cancer Survivors' Tent at the Hot Springs Relay for Life and have also been premier sponsors for The Daffodil Gala both events benefiting the American Cancer Society. We have also been instrumental in the development and continued support of "Our Promise," a local non-profit organization that seeks to provide financial support and educational services to patients in need while they are receiving cancer treatment.
At Genesis Cancer and Blood Institute our focus is on care for the entire family. Our mission – making cancer a memory.
"Genesis Cancer and Blood Institute offers comprehensive state-of-the-art, center of excellence staff and capabilities for two purposes: patient care and patient caring. Compassion for the needs of patient and the needs of the wider circle of family and friends, who are also considered cancer survivors, is foremost. As our name implies, the Genesis Cancer and Blood Institute offers a new beginning of hope and determination to help all who carry a diagnosis of cancer to deal with this life changing disease. Through faith, nationwide access to clinical trials, nutrition and active participation of the patient with the medical team, the mission of Genesis Cancer and Blood Institute is to make cancer a memory."